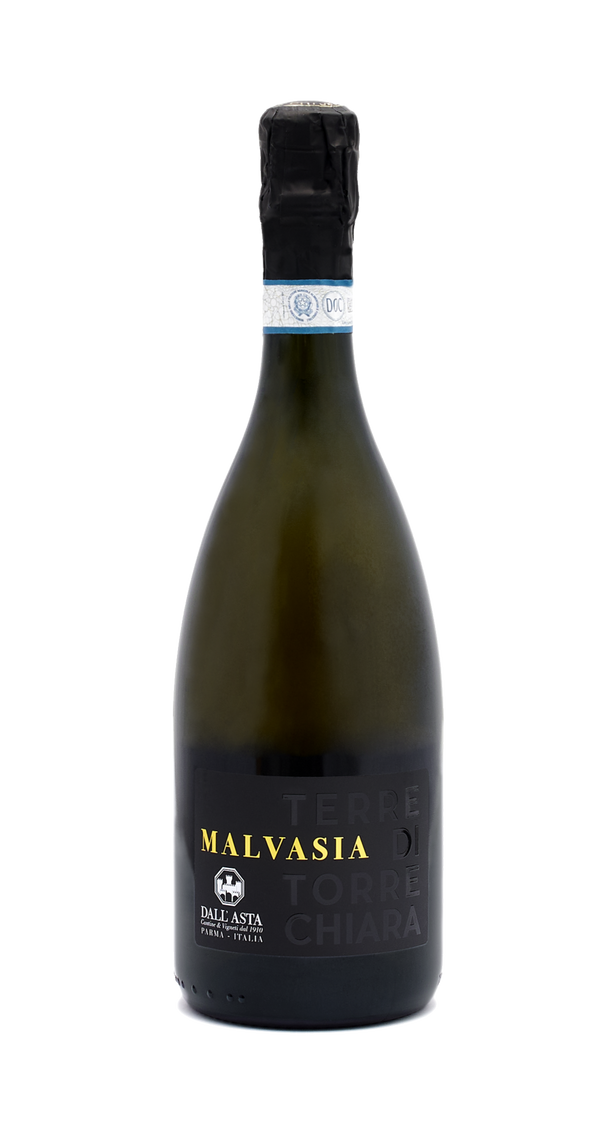 TERRE DI TORRECHIARA MALVASIA COLLI DI PARMA DOC
TERRE DI TORRECHIARA SPARKLING WINE COLLI DI PARMA PDO MALVASIA
It is the classic wine of our territory, with a delicate straw yellow colour, it is typical, aromatic, with pleasant floral scents and notes of sage.
On the palate it is fresh, fine, savoury and pleasantly fruity. Versatile and easy to combine, it is certainly the star wine of Parma hills and emilian cuisine.
Contains sulfites
Alcohol content: 11,5% vol.
Service temperature: 8 - 10° C