The Farmhouse
Five hundred years ago a watchtower for the defense of the territory, today a farmhouse full of charm and enchantment, from which to embrace the Val Parma and the Castle of Torrechiara with one's gaze.
A place where you can "attend" the wines of the Cantina Dall'Asta and the best fruits of tradition and cuisine at the table.
In spring and summer it is possible to have lunch and dinner on the terrace or in the vineyards while enjoying a spectacular view of the manor that Pier Maria Rossi had built for his beloved Bianca Pellegrini.
eventi in agriturismo
Degustazioni, visite guidate, appuntamenti wellness, team building
Team building in Cantina
Alla scoperta del Cabernet Sauvignon
Una delegazione di sommelier danesi alla scoperta del nostro vino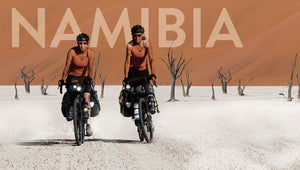 Viaggio in Namibia con Cantine Dall'Asta
Presentazione del documentario di Cicliste per Caso
Un evento, una mostra e un documentario sponsorizzati da Cantine Dall'Asta
CORSO DI YOGA FRA I VIGNETI
Da maggio a settembre
Benessere e relax tutti i martedì sera nei nostri vigneti
Parma spritz time
Quando il metodo ancestrale incontra il bitter artigianale
Appuntamento sulla terrazza di dell'agriturismo Dall'Asta per un esclusivo aperitivo con il Parma Spritz, in cui la Malvasia Metodo Ancestrale e il Parmabitter si incontrano per un connubio di grande effetto e gusto.