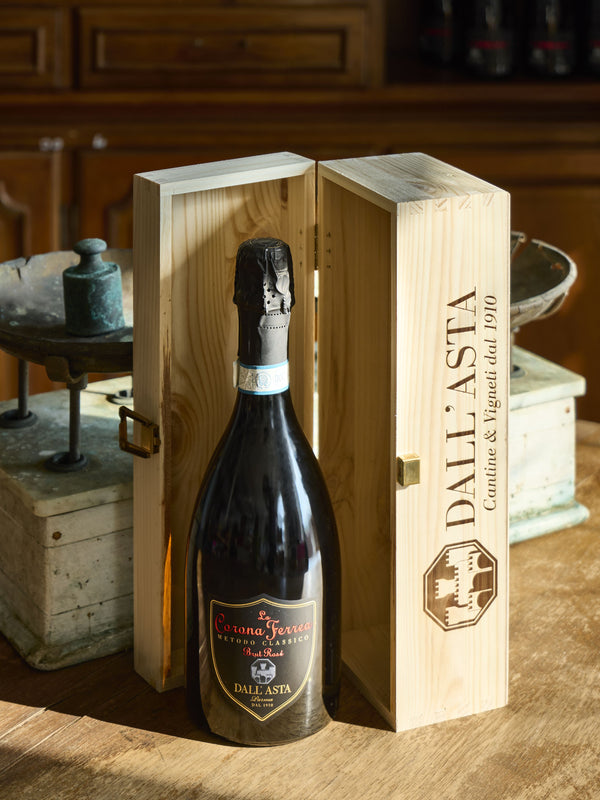 CORONA FERREA COLLI DI PARMA DOC BRUT ROSATO SPUMANTE CLASSIC METHOD
Cantine Dall'Asta offers the Classic Method Spumante in its elegant wooden box with clip. A perfect gift idea.
The protagonist of this wine is Pinot Noir. With a Cerasuolo Pink color, with ancient nuances, which are created thanks to the very long maturation on the lees. It has a clear foam. An important, intense wine, with delicate hints of small red fruit, the taste is presented in all its complexity, maintaining a significant freshness, which cleanses the palate.
Contains sulfites
Vol. 12.5%
Serving temperature: 6°-8°